Being the best has its advantages
Of course we offer competitive compensation including generous incentive opportunities. And, you can advance in your career and grow right along with us. But that's just the beginning of the Premier Truck Group advantages. We know you have a life as well as a career. And, we know you have goals you want to reach and dreams you want to make real. That's why, at Premier Truck Group, we offer benefits that support you and your family's health, wellness and financial future.
*Some benefit programs may vary locally.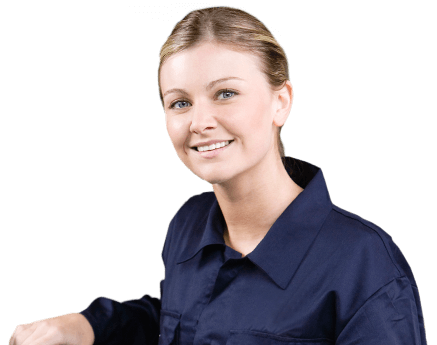 Our benefits at a glance
Health, Dental and Vision Coverage
Health Savings Account
Company Paid Accident and Life Insurance
Company Paid Short-term and Long-term Disability Benefits
401K with Company Match
Wellness Program and Incentives
Health and Dependent Care Flexible Spending Accounts (FSAs)
Paid Holidays and Vacation Time
Employee Assistance Program
OUR SUPPLEMENTAL BENEFITS FOR ADDITIONAL COVERAGE
Term and Whole Life Insurance
Accident and Disability Insurance
Cancer Care Plan
Critical Care Coverage
Hospital Plan
Who is eligible?
If you are a full-time employee of Premier Truck Group (regularly scheduled to work 30 hours or more), you and your eligible dependents qualify. All new hires will become eligible for benefits on the 1st of the month following 60 days from your full-time employment date and are eligible for the 401k savings plan on the plan eligibility date following 90 days of employment.
"The culture and work environment at Premier Truck Group is great. I would tell any new hire to take pride in their work, don't let situations overwhelm you and be on time and ready to work."
TODD FRIDAY, SERVICE TECHNICIAN, OKLAHOMA CITY
"I started as a Shop Porter, sweeping floors. After a short period of time I was promoted to Warehouse Supervisor, then to Parts Outside Sales, and now a Manager in the Parts Department. I have enjoyed 13 years of working here, because it is a company that values and takes care of employees and provides a lot of room for advancement."
JASON MITCHELL, PARTS MANAGER, TULSA
"What I enjoy most about working at Premier Truck Group is the seemingly limitless opportunity for success, as well as working alongside the truck industry's heavy hitters. If someone has a positive attitude, coupled with ambition, success with Premier Truck Group is a natural byproduct."
COLBY NEUMANN, SOUTH DALLAS