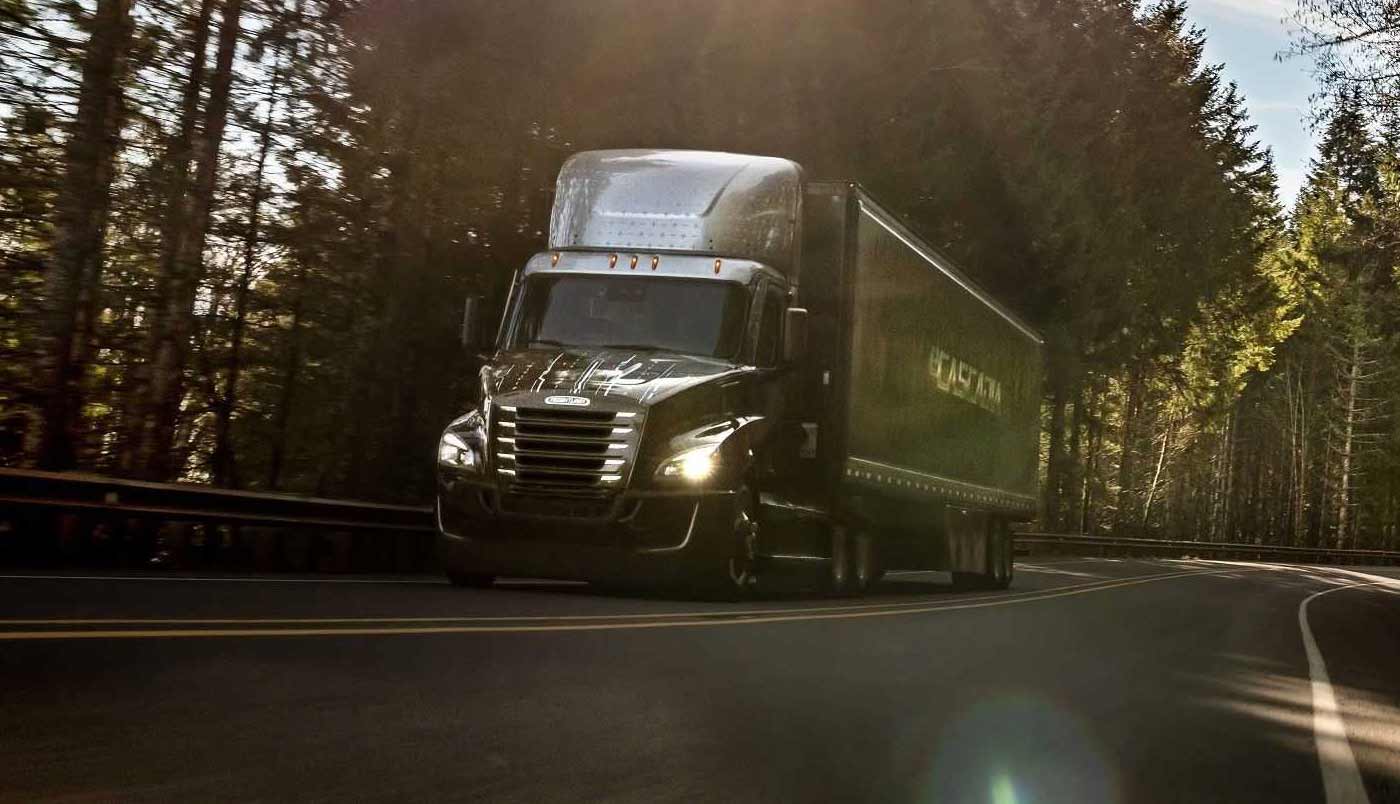 SPECIFICATIONS
CLASS: 8
HORSEPOWER (TANDEM DRIVE): 425 HP (317 kW) or 470 HP (350 kW)
HORSEPOWER (SINGLE DRIVE): 320 HP (240 kW) or 395 HP (296 kW)
MAX G.C.W. (TANDEM): Max. 82,000 lbs
MAX G.C.W. (SINGLE): Max. 65,000 lbs
PROPULSION: Tandem or Single Detroit eAxle
CAB CONFIGURATION: Day Cab 116"
BBC DIMENSIONS: 273" Length or 306" Length, 100.7" Width, 116.2" Height (157.4" w/ fairing)

RANGE (TANDEM): Typically 220 Miles
RANGE (SINGLE): Typically 230 Miles Long Range, 155 Miles Standard Range
CHARGING: 80% in ~90 Minutes. Charge power is up to 180 kW with single port charging, up to 270 kW with dual port charging
USABLE CAPACITY (TANDEM): 438 kWh
USABLE CAPACITY (SINGLE): 291 kWh or 438 kWh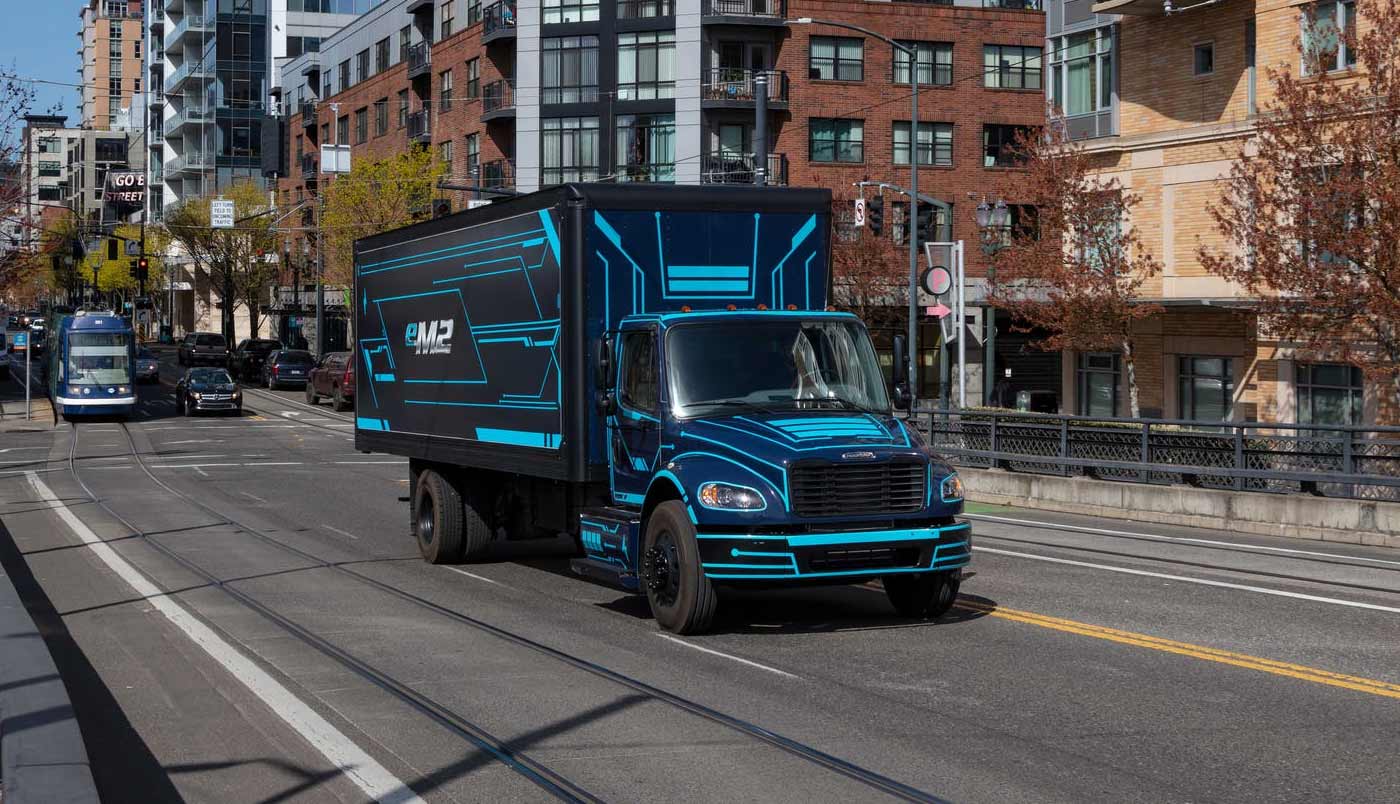 SPECIFICATIONS
CLASS: 6-7
HORSEPOWER: 180 - 300 HP
MAX G.C.W.: 26,000 - 33,000 lbs
USABLE CAPACITY: 194 kWh (class 6) or 291 kWh (class 7)
PROPULSION: Single Detroit eAxle

CAB CONFIGURATION: Day Cab 106"
BBC DIMENSIONS: 391" Length or 306", 100" Width, 102.5" Height (137.4" w/ fairing)
RANGE: Target 230 Miles
CHARGING: 80% in ~60 Minutes (class 6) or 80% in ~90 Minutes (class 7)
USABLE CAPACITY: 194 kWh (class 6) or 291 kWh (class 7)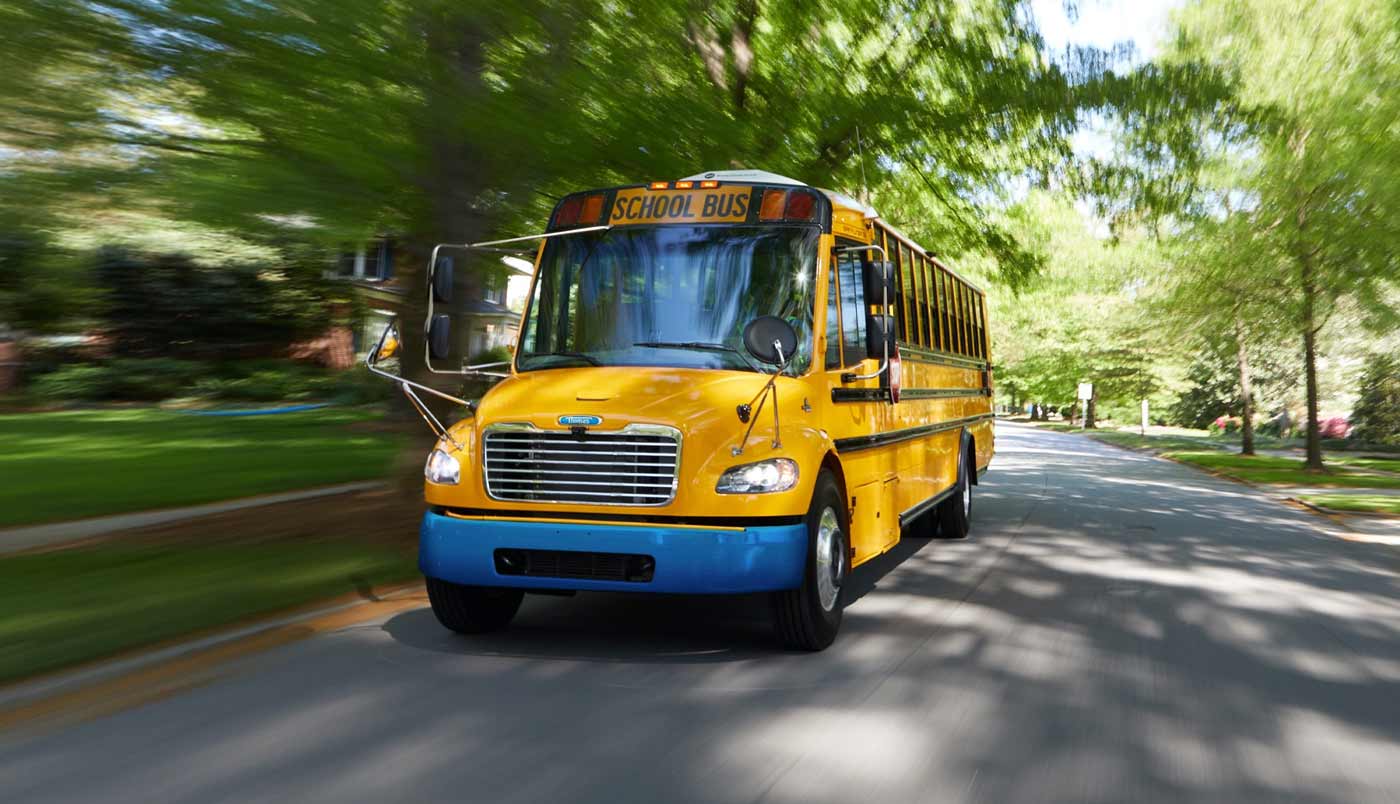 SPECIFICATIONS
PASSENGER CAPACITY: Up to 81
HORSEPOWER: 295 HP
ACCELERATION: 0-60 mph in 49 Seconds (depending on final drive ration)
BILATERAL VEHICLE-TO-GRID CAPABILITY: Yes PROPULSION: 2-speed Transmission

CAB CONFIGURATION: Day Cab 106"
BBC DIMENSIONS: 391" Length or 306", 100" Width, 102.5" Height (137.4" w/ fairing)
RANGE: Up to 138 Miles
CHARGING: Nominal charge in 2-3 hours at a DC charging station*
USABLE CAPACITY: 226 kWh

*To achieve advertised charging time, chargers must have an output of at least 60 kW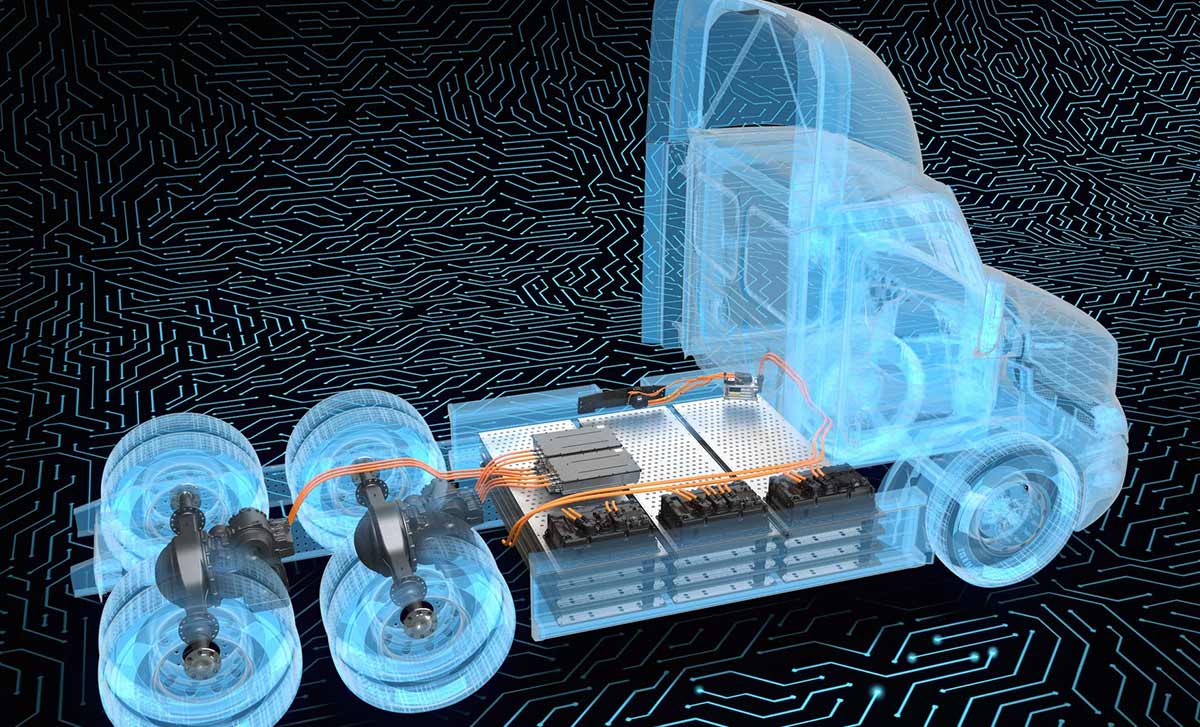 INNOVATION INSIDE
Inside the Detroit® ePowertrain™
Designed for the Freightliner eM2 and eCascadia, the all-electric Detroit® ePowertrain™ provides the ultimate in power, efficiency and sustainability. With maximum torque to get loads moving and quick, smooth acceleration, the Detroit ePowertrain is much more than electric – it's the future of electric-powered trucks. Ready to go the extra mile on zero emissions? See the electric innovation inside. Please keep scrolling to view additional Sales resources, or send any questions to eMobility@premiertruck.com for more info.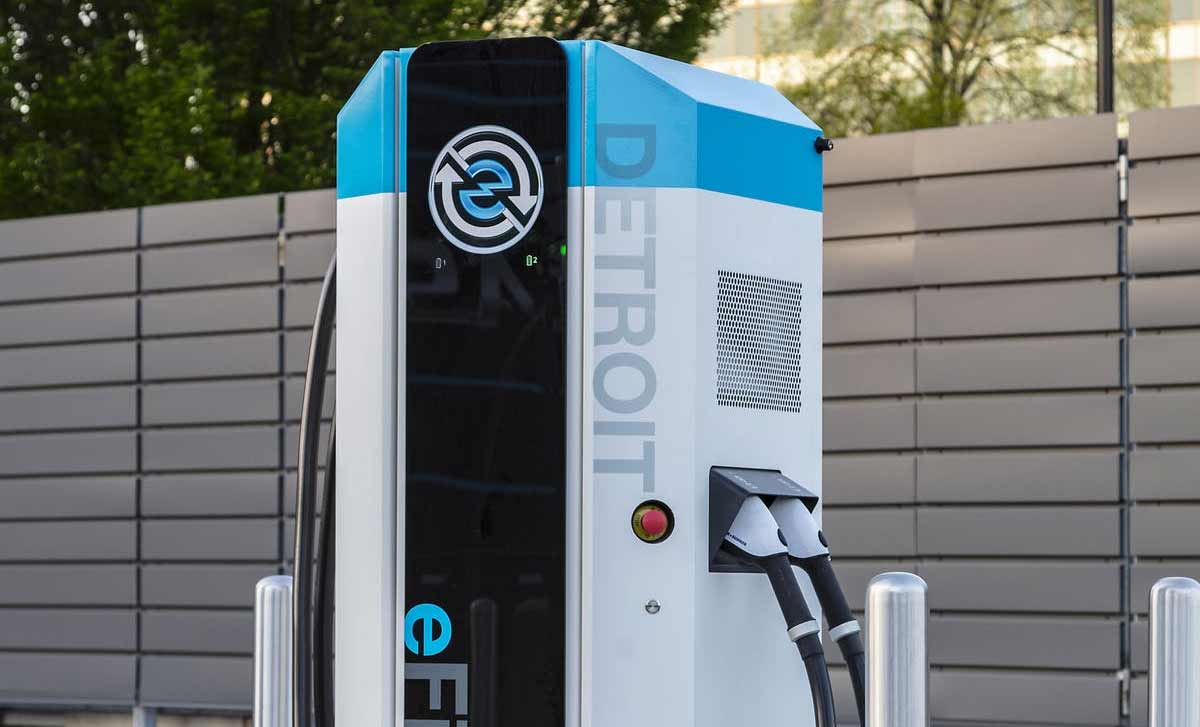 eCONSULTING & SUPPORT
Helping to Plan Your Infrastructure
When your fleet is considering electrification, trucks are just one piece of a complex puzzle. Electric trucks require an entire electrical ecosystem of support, and Premier Truck Group is fully prepared to create and sustain the building blocks our customers need to transition to battery electric trucking, with our comprehensive eConsulting services, incentives and the industry's best service and support network.
CONTACT AN eMOBILITY SPECIALIST