Diesel Technician/Service
Department
Top Techs Work Here!
At Premier Truck Group, we are proud to have a team of today's top technicians working in our shops. We believe in hiring the best techs, providing the best facilities and training, and delivering the best customer service experience. Unlike most dealer groups, PTG has our own team of in-house dealer trainers to ensure you are continually progressing within your career. No more waiting to get into a training lab for manufacture specific training, as PTG handles this internally. We believe that knowing where you are headed in your career is important. We offer outlined career pathing for all technicians, so you know what to expect as your career advances. Our technicians work on flat rate, giving them the opportunity to make more money on their own terms.
Our Service Department offers opportunities outside of being on the shop floor. Check out the additional opportunities our Service Department offers:
Assistant Shop Supervisor
Dealer Trainer
Foreman
Service Advisor
Service Manager
Shop Supervisor
Diesel Tech/Service
Warranty Manager
Warranty Administrator
Premier Truck Group
Top Tech Challenge
One of the ways we recognize our best of the best is through celebrating our top techs within the organization each year. Top Tech Challenge is an opportunity for our techs to compete for amazing prizes such as laptops, toolboxes, racing jackets, tool vouchers, and more. The Grand Prize Winners each year take home $5,000 and get their own designated parking spot for the year, as well as the coveted PTG Red Coat!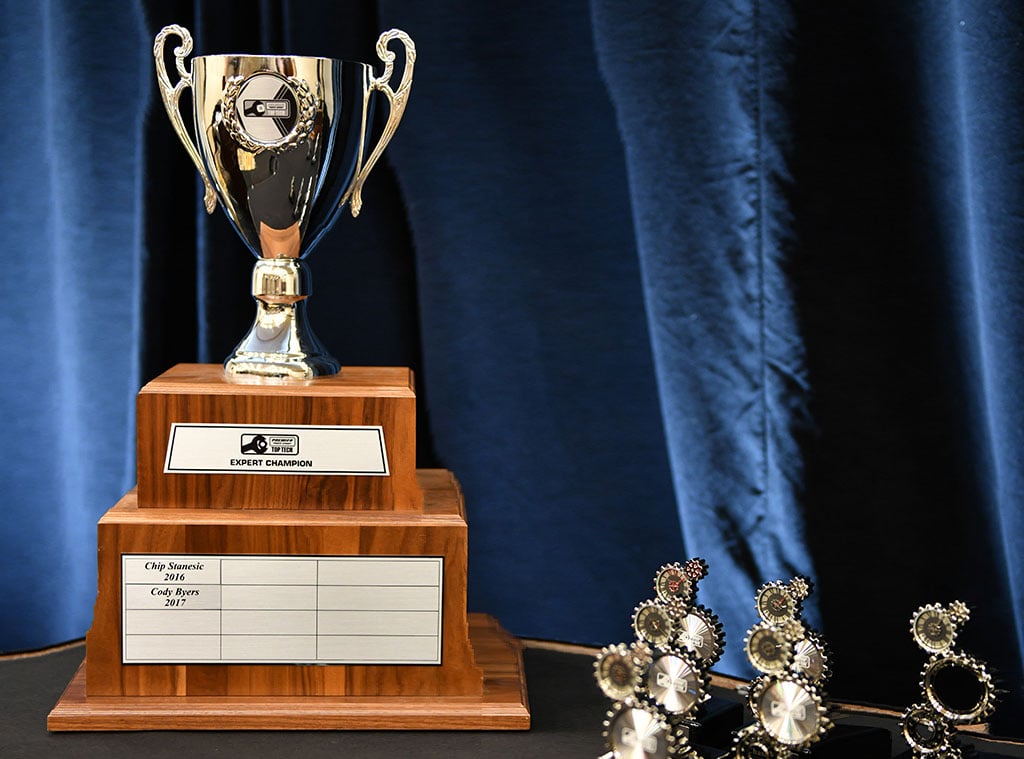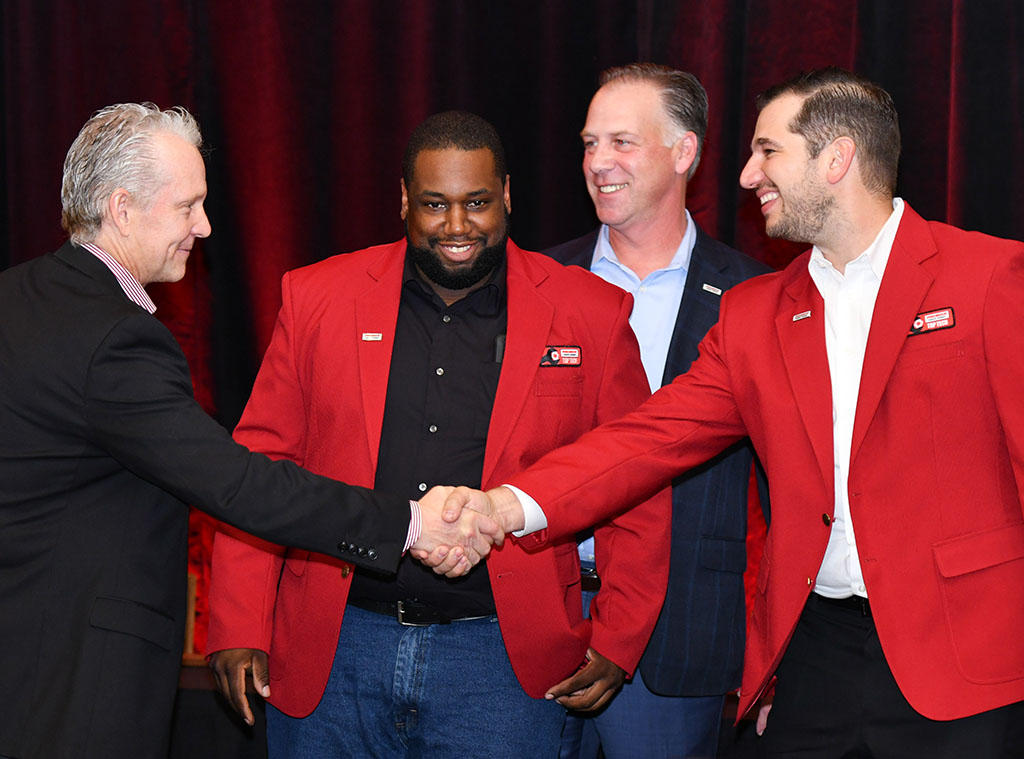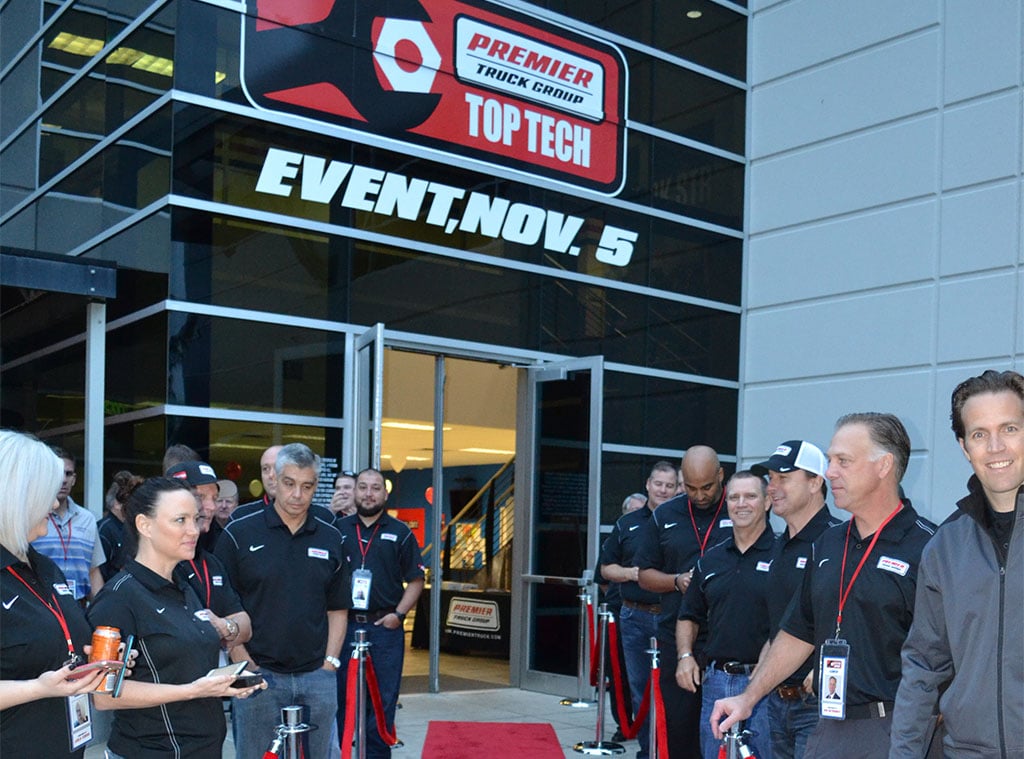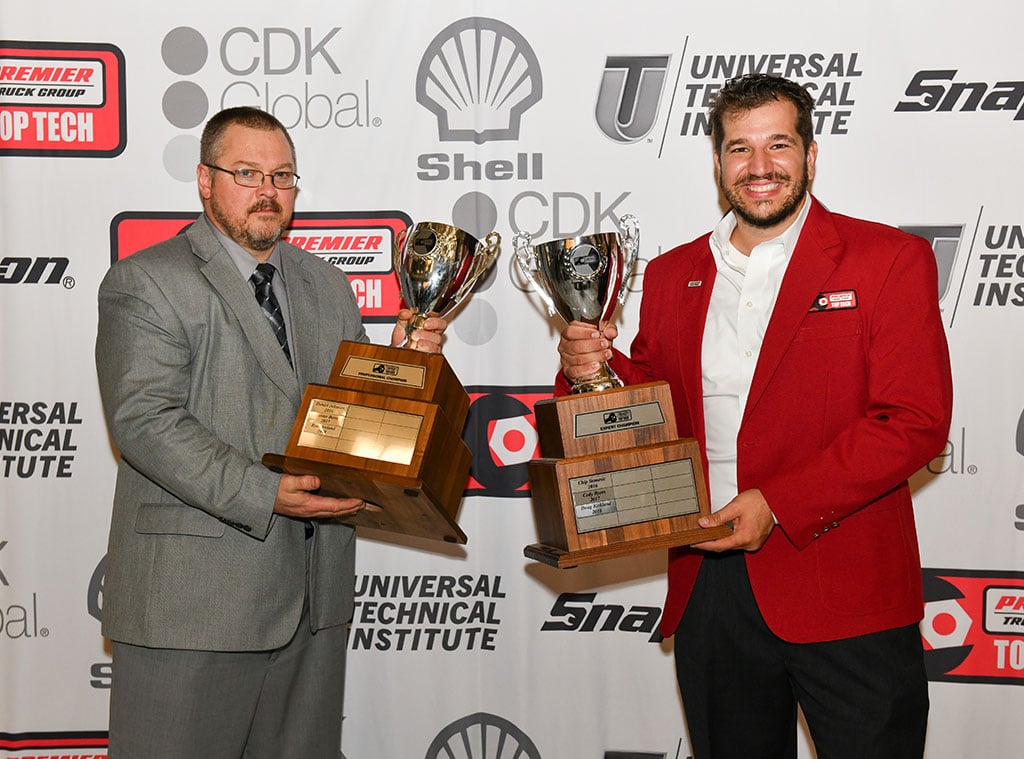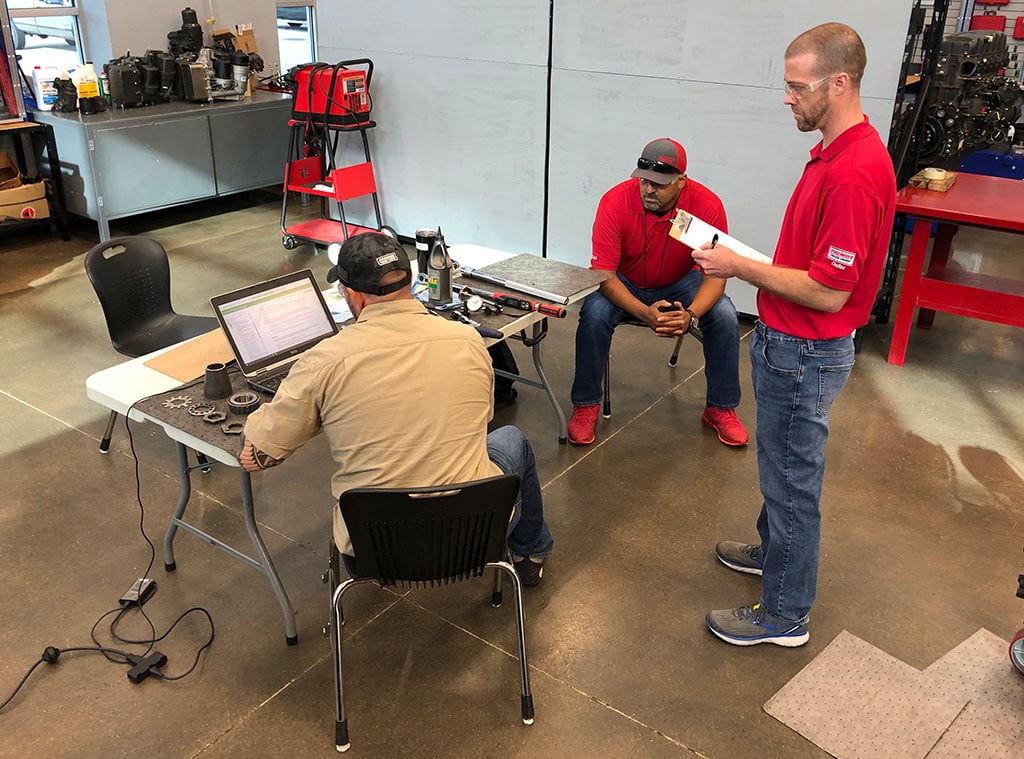 Service Training
at Premier Truck Group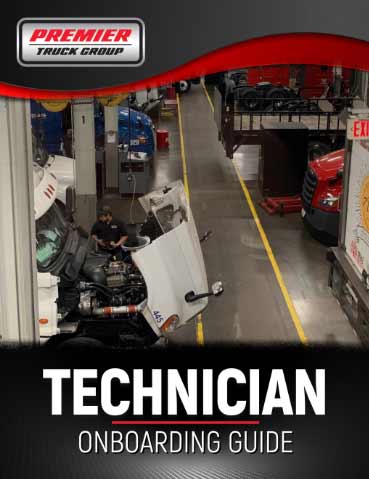 Dedicated Dealership Training Staff
Daimler Trucks North America
Required Training
Apprentice/Mentor Programs For Newly Hired Service Technicians
"Elite Support" Continuous Improvement Program
41 Locations Throughout The U.S. & Canada
Competitive Pay
Paid Vacation / P.T.O.
Health & Dental/Vision Care
Short Term & Long Term Disability
Company Provided Life Insurance
Paid Training, Career Development
Company Matched 401(k)
Employee Assistance Programs
Tuition & Tool Reimbursement
Top Technicians Earn Top Pay
Additional Optional Life Insurance
Paid Safety Shoe Allowance
Paid Prescription Safety Glasses
Advancement Potential
Service Awards
Each year, we serve thousands of customers in the U.S. and Canada. Through the efforts of our dedicated and talented employees, Premier Truck Group has been honored with many industry achievement awards. By combining the industries top name plates with the most highly-skilled workforce, Premier Truck Group stands alone in delivering the Premier Customer Experience.